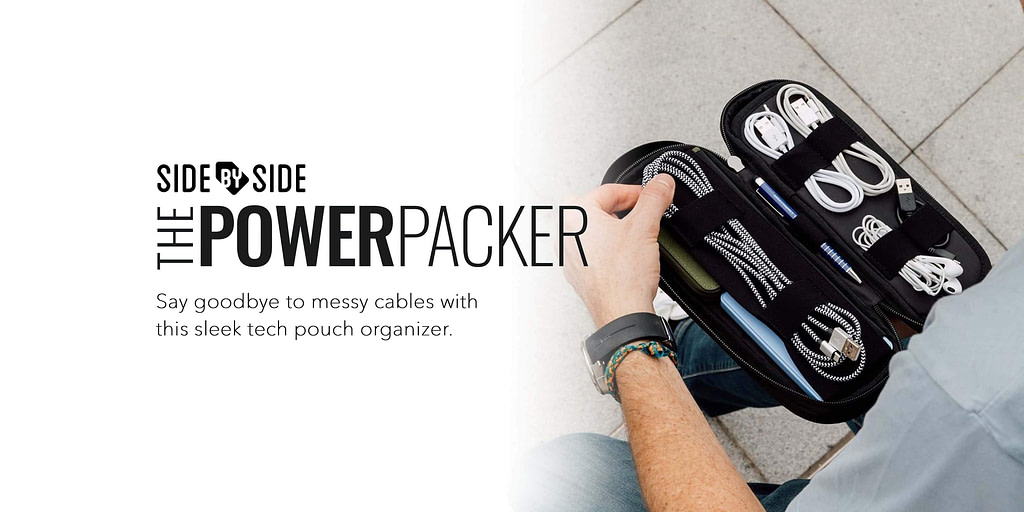 The Side by Side Power Packer is a cable pouch organizer made for functional performance by keeping all your technology protected in the smallest footprint as possible, very useful when traveling, and space is limited.
The adaptable compression panels allow you to carry bulky tech such as travel adapters or laptop chargers as the panels conform to any shape whilst keeping everything compact.
COMPARTMENT 1. Separate compartment for large items like power adapter, travel converter, or selfie stick
COMPARTMENT 2. Padded protection for external hard drive, power bank, action camera, or mouse. Equipped with six elastic holders to keep your wire, headphones, connectors, and a stylus pen holder in the middle.
COMPARTMENT 3. Featuring mesh pocket and accessory loops for small and loose items, dedicated slots for USB and SD cards, and 3 wide elastic keepers for large cord and adapters.
Dimension: 26 cm x 9 cm x 4 cm
Weight: 0.24 kg
Material: Heavy-duty 300D Polyester, with adaptable compression panels
COMES WITH A 3-YEAR WARRANTY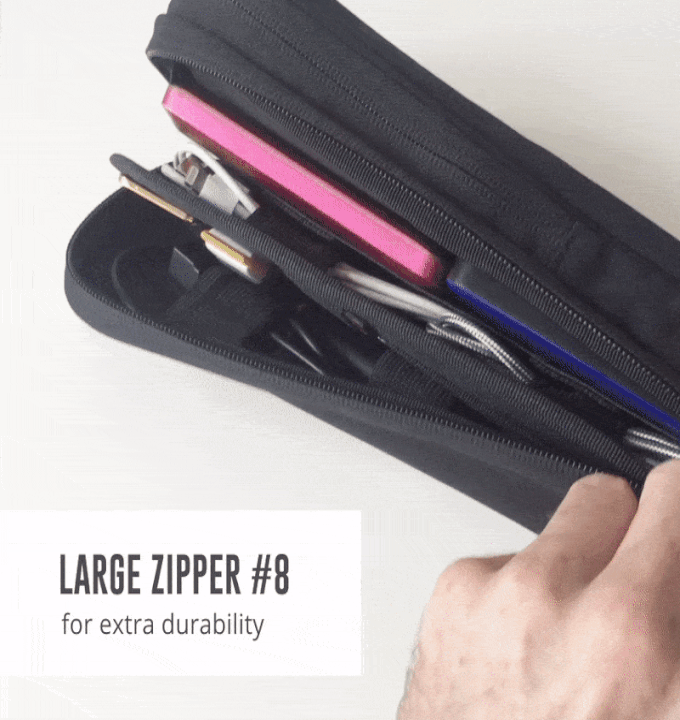 The Side by Side Power Packer has adaptable compression panels, allowing you to carry bulky tech accessories such as phones, travel adapters and laptop chargers. It features panels that conform to any shape to keep everything compact; and heavy-duty, reversed zippers to help secure your daily essentials.